PPS Parking & Transportation is a leader in the parking and transportation industry and since 1983 PPS has provided parking management and transportation solutions for some of the most recognizable names in the hotel, resort, restaurant, country club, shopping mall, and other hospitality industries, as well as some of the most prestigious healthcare facilities on the West Coast. With this experience, and our reputation to provide first class service, we have become a leading operator within every location in which we serve.
At PPS Parking & Transportation, we have dedicated ourselves to providing superior parking and transportation services and hiring employees that are a perfect fit for the individual properties we serve.  We have been serving our clients for more than three decades and through our partnership, our clients have greatly benefited from our extensive experience in the parking and transportion industry.
As one of the leading providers, PPS Parking & Transportation is committed to exceeding the goals of hospitality and healthcare facilities on the West Coast. Whether assisting with parking or transportation, front door needs, or concierge, our goal is to create an immediate positive impression. With courtesy, professionalism and an acute attention to detail, we guarantee to provide unparalleled service and performance.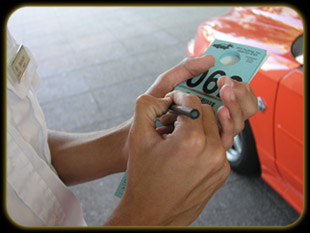 When Tom Peters "In Search of Excellence" came out,
PPS Parking was one of the 43 companies profiled in this book and to this day, we follow some of the basic principals such as:
1) A bias for action
2) Staying close to our clients
3) Productivity through people
4) Hands-on, value driven